Welcome to GAFilk 2014!
Guest of Honor
Gwen Knighton Raftery
Gwen Knighton won the Scottish Harp Society of America's National Journeyman Division in 2000 with a study scholarship to the 2001 Edinburgh Harp Festival, where she hobnobbed with champion harpers from other countries.
In 2001, she competed in her first SHSA National competition at the Master level and placed fourth in a field of professional harpers, all of whom had previously won the title. Later that summer Gwen was elevated to Master Class by winning the harping contest at the Atlanta Scottish Highland Games.
Gwen is a founding member of a little band called Three Weird Sisters, with whom she won a Pegasus Award for Best Performer in 2002. Gwen's beautiful songwriting, harp and voice are a huge part of the Celtic-y magic that permeates the first two TWS albums, Rite The First Time and Hair of the Frog.
Gwen released her first solo album, Box of Fairies, by Bedlam House in 2003 along with a live album, Java Sutra. The filk community has nominated her for Pegasus Awards in 2003, 2006, 2008 and 2010.
In January of 2004, Gwen met the Love of Her Life, Joe. That summer, Joe proposed, and Gwen accepted, moving from Atlanta, GA to London, England! Gwen continues to collaborate as a member of Three Weird Sisters, and there is an excellent chance that folks will get to hear all four of them in the filk circles at GAFilk 2014. We are so excited to have her back, even if it's only for a weekend!
More about Gwen's music here.

Toastmistress
Cat Faber
Cat Faber may very well be one of the most talented and wildly prolific songwriters in Filkdom. Many folks know her from her sojourn with the band Echo's Children, which produced four CDs: As Good as Any, A Dancing World, Under the Gripping Beast and From the Hazel Tree. Cat has received four Pegasus Awards: Best Writer/Composer (1998, 2003), Best Filk Song (The Word of God, in 1999), and Best Creature Song (Least of My Kind, 2001).
Currently a Tennessee resident, Cat is a woman of diverse interests, which besides filk, includes biology, canoeing and camping, fabric crafting, spinning and weaving, beading, songwriting, poetry and reading. She has even built her own canoe! Cat released a marvelous solo CD, The King's Lute, in July of 2012. She did all of the recording, mixing and mastering herself--an impressive feat!
Cat's beautiful clear soprano and playful performances are always a welcome treat, and we are very pleased to have her as our Toastmistress in 2014!
More about Cat's music here.
Interfilk Guest
Allegra Sloman
Allegra Sloman is a Vancouver, BC filker who has been writing songs for almost fifty years, and filksongs for about a decade. She blogs at allegrasloman.com and posts songs on YouTube to Allegra1958. She was housemates with John Caspell for years, and he would come home from filk conventions brimming with songs and stories, and finally she hied herself to Conflikt I and that was it, she was filkbitten. She has been as far east as OVFF, once, and FilKOntario, once, and is looking forward to meeting everyone, learning new songs and laughing until she hurts. Her hobbies include sneaking filk songs into church services, making biscotti, collecting and making steampunk jewellery and corrupting the aged. She occasionally hosts housefilks, loves to harmonize, and is going to spend an entire year agonizing over which instruments to bring to GAFilk. She is currently going steady with Otto, her octave mandolin, acquired at FKO.
Super Secret Guest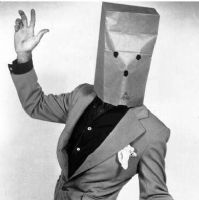 ?????
We're not tellin! You're going to have to wait until December 1, 2013 to find out!