Welcome to GAFilk 2015!
Guest of Honor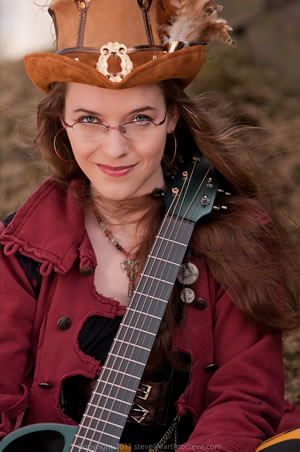 S.J. Tucker
"Without our songs and stories, we are nothing." S. J. Tucker has been the glad captain of her own independent music career since 2004, when she left the workaday world behind to travel the continent, singing songs for her friends full time. Named a vanguard of the Mythpunk movement and even "the face of neo-tribal Paganism" by Witches & Pagans Magazine, Tucker is the voice of lore at the campfire and the sharp laughter of modern myth. With one hand anchored in her art and the other held out to you, she is songs and stories, community and wit.
With over ten albums released to date and several more currently in the works, Tucker has received songwriting awards and has traveled the world with her music. S. J. (called "Sooj" by fans and friends) believes that there's more than one way to be a rockstar. If you're chasing your dreams and living your life in a way that keeps you happy and healthy, Sooj believes you've got it made. You may often find her on tour with similarly hard-working artists and groups who believe in giving their fans all that they've got, such as Toronto's Heather Dale Band, Seattle cellist Betsy Tinney (often with their shared project, Tricky Pixie), or Pride rockers Big Bad Gina.
A dynamic live performer known for her willingness to follow an evocative ballad with a tune about ninjas or pirates, Tucker is never in danger of taking herself too seriously. She is silly on stage, letting it be plain that she loves her job, but she also shows grace and calm, courting and cajoling the audience from song to song. Reviewers compare her voice to that of Joni Mitchell or Tori Amos, her guitar work to that of Emily Saliers. Apart from writing lyrics and music, S. J. loves fire dancing with poi and hula hoop and has given fire performances & workshops across the country. She also loves to read, and she professionally narrated her first audiobook for Brilliance Audio in 2012: Catherynne M. Valente's The Girl Who Fell Beneath Fairyland and Led the Revels There. Milestones for 2013 include S. J.'s first adventure as a film score composer and producer, for the micro budget fantasy film Ember Days.
More about Sooj's music here.

Toastmasters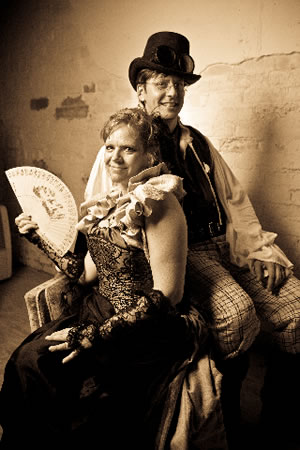 The Blibbering Humdingers
The Blibbering Humdingers are a "wizard rock" band from Cary, NC who mostly peform songs about Harry Potter and the wizarding world created by J. K. Rowling. They're also into all kinds of other nerd stuff like Dungeons and Dragons, Doctor Who, medieval history, steampunk, Star Wars, Lego, Ren Faires, SCA, etc.
They play in a wide range of musical styles from old-timey, to 50s do-wop, to 80s new-wave, to straight rock. Most of their songs have a comedic bent, poking fun at characters or situations in he HP books and movies, or turning seemingly innocent situations into lewd ones.
Scott and Kirsten got their start doing wizard rock in 2007. Whilst searching the web for Potter-filks, they discovered Draco and the Malfoys online and shortly thereafter attended a Harry and the Potters show at a local library. After the Deathly Hallows book release that summer, they decided to try their hand at writing some of their own songs. With the online release of "Voldemort Made Me Crap My Pants" the Humdingers were born.
Since then they've played dozens of shows around central NC with the Moaning Myrtles, the Butterbeer Experience, The Whomping Willows, Gred and Forge, Hawthorn and Holly, Tonks and the Aurors, Bella and LeStrangers, and many other touring wizard rock acts. They've performed at various HP and SciFi/Fantasy conventions including Portus, ConCarolinas, LeakyCon, Infinitus, RavenCon, Dragon*Con 2013, Wrockstock, the 2011 Quidditch World Cup, Wrock Wreggies, the NYC Wizard Rock Festival and others. Their songs have been featured on a variety of charity compliations including Sirisuly Smiling, Jingle Spells 3, and Wizards and Muggles Unite for Social Justice vol 3.
Their friends Jackie and Jessie have been known to join the line-up ocaissionally adding drum, banjo, and electirc violin to live sets. And they've been known to borrow musicians from other wrock bands and collaborate with many other performers.
They regularly host wizard rock shows in central North Carolina, often in their home in Cary and are heavily involved in the local fandom scene.
More about the Blibbering Humdingers' music here.
Interfilk Guest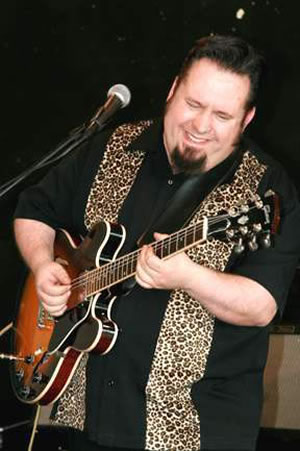 Clint "C.D." Woodbury
While filk fandom can contain gadget geeks, sci-fi nerds, tech heads, fantasy fanatics, etc. CD Woodbury primarily calls himself a music geek. He enjoys computers, games, sci-fi, Terry Pratchett novels, gaming, webcomics and comics strips, a little drawing and writing... but puts most of his interest and passion into music.
CD currently plays guitar and sings for his own electric blues/American music band. He has won or been nominated for several awards by NW blues societies. He has studied and jammed with jazz and rock legends and performed for two US Presidents and has a music degree from Portland State University. Unfortunately, that doesn't pay bills, so he does whatever day work he can find, most frequently in software testing for game companies.
Hearing rumors of "They play folk music and parodies at sci-fi cons," CD asked his friend Jeff Cornish "what's this 'Filk' thing I heard you talk about," and not long after attended the first Conflikt with a few friends. He keeps coming back...so there!
Be prepared to be wowed by the blues guitar prowress of Clint "C.D." Davis; we at GAFilk are honored to have him as our Interfilk Guest!
More about C.D.'s music here.
Super Secret Guest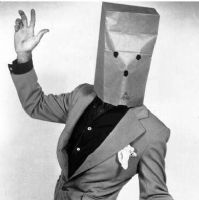 Are You Kidding Us?
We ain't tellin'! You should know by now that it's a secret. You'll have to wait until December 1st to find out, but we promise it will be worth the wait!